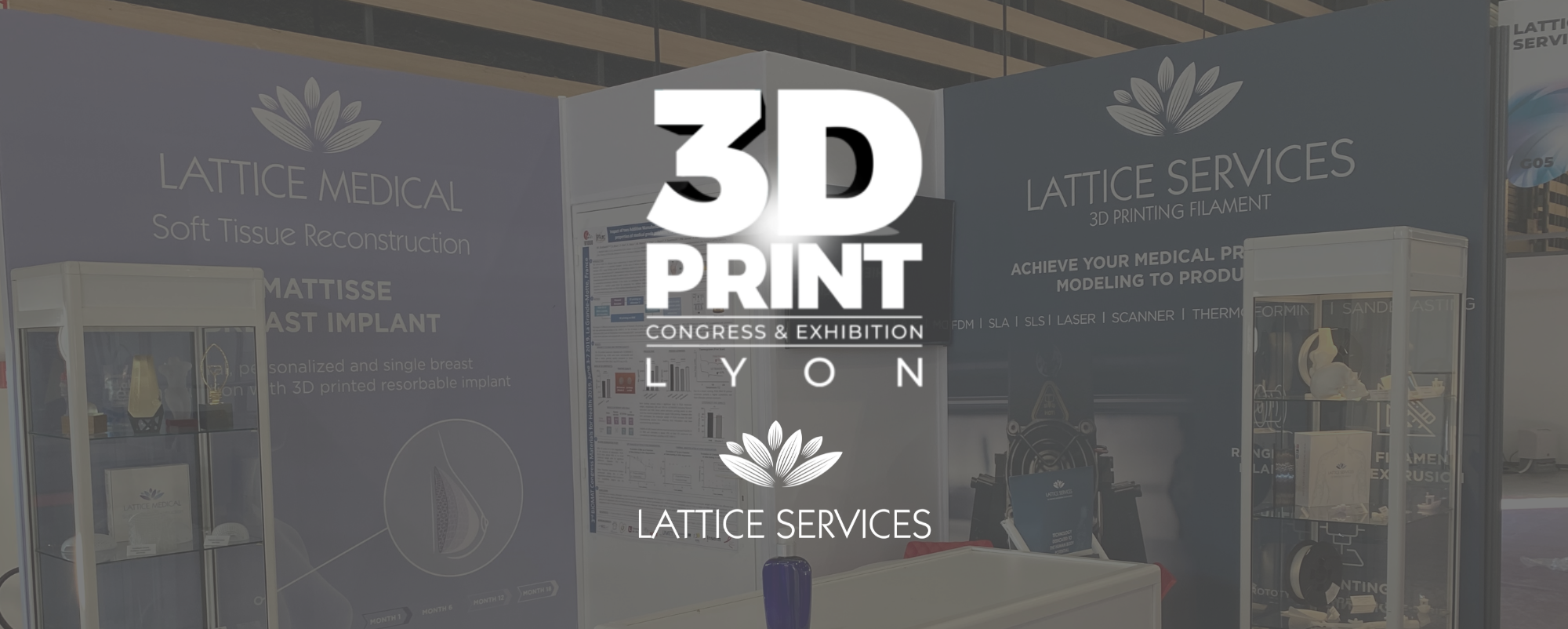 11 April 2022
LATTICE SERVICES was present at the 3D PRINT exhibition in Lyon !
On the 5th, 6th and 7th of April, part of the Lattice team had the pleasure to participate to the 3D PRINT exhibition organised in Lyon Eurexpo. This exhibition gathered during three days hundreds of professionals presenting the last innovations and industrial solutions in additive manufacturing.
These three days allowed us to present the major innovations of polymer 3D printing in the medical field but also to review the major advances of LATTICE MEDICAL since our award of innovation by 3D PRINT in 2019!
A workshop on the future of 3D printing in the field of implantable medical devices was also presented by Julien Payen.
We enjoyed meeting many actors of additive manufacturing during the show such as Makershop, Atome3D, Stratasys and Formlabs!
All the Lattice team thanks all the organizers of the show!