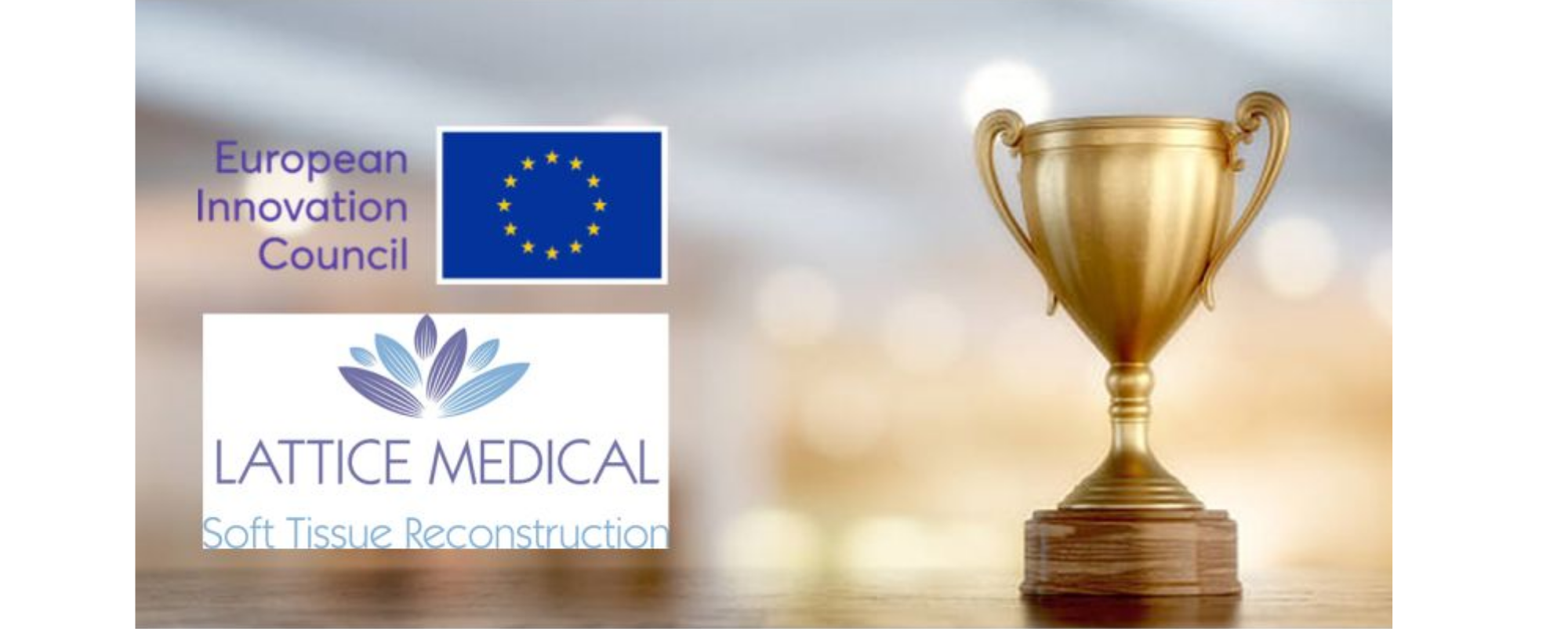 17 January 2022
The MATTISSE project is funded by the EIC accelerator!
The LATTICE MEDICAL team is pleased to be among the 99 innovative start-ups and SMEs selected by the EIC accelerator of the Horizon Europe programme on 16 December! We have been awarded mixed funding with a €2.5 million grant and an additional €5 million in equity.
This funding is intended to help us commercialise our promising technology: MATISSE. Indeed, it will allow us to carry out our clinical trials for CE marking, to continue to invest in our 3D equipment and to start the FDA certification in the US!
We would like to thank all our supporters who helped us in the process, such as Absiskey, Caroline Busquet, Roby Personnaz for the proposal help, Agile Capital Markets, Sophie Baratte, Guillaume Colin for the strategy, the National Association of Research and Technology, Carole Miranda for the training sessions and also our investors who have been following us since the beginning Finovam Gestion, Hélène Cannard, Anthony Daccache, Nord France Amorçage, Guillaume Bruniaux, WiSEED and Francois Martin.