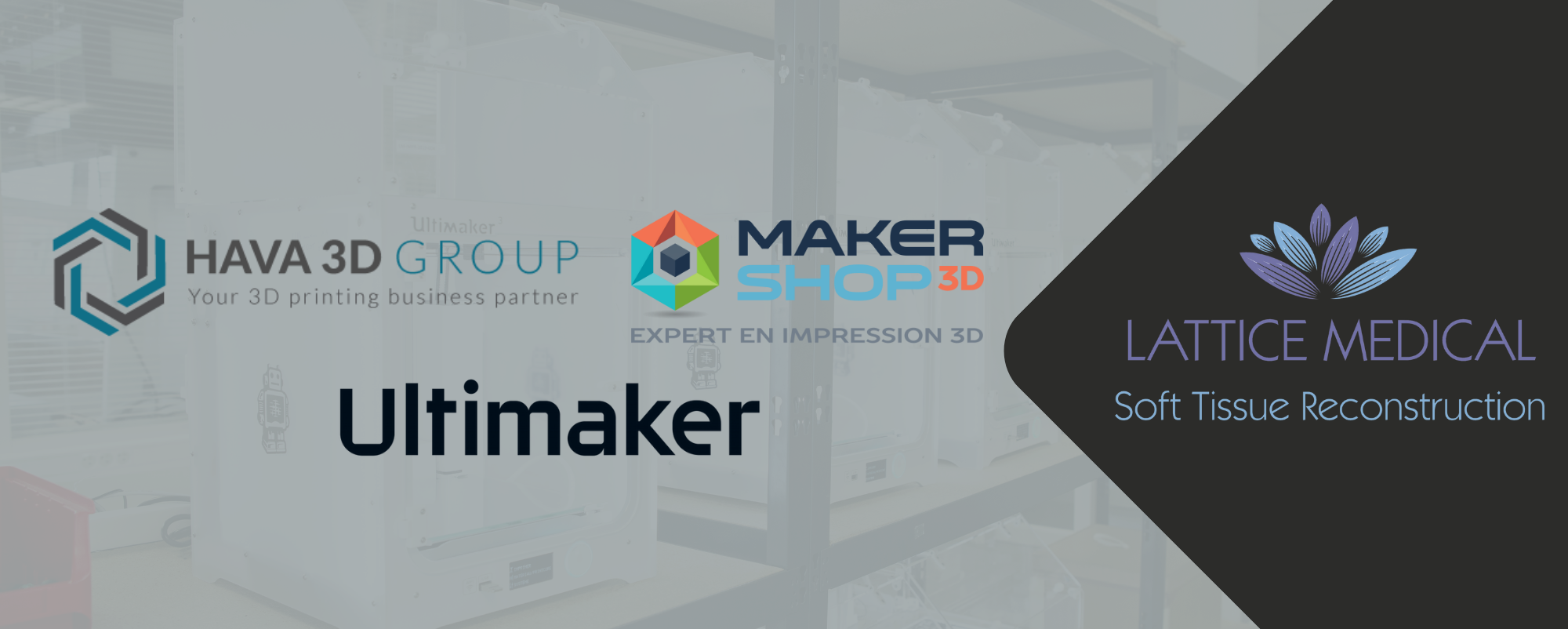 13 December 2021
LATTICE MEDICAL is pleased to share with you its new collaborative video with HAVA3D Group, Makershop and Ultimaker !
This video is an opportunity to present our company and our unique 3D printing farm dedicated to the production of MATTISSE implants.
Located north of Lille, this ISO7 clean room is composed of 16 Ultimaker S5 printers. Meeting all our regulatory and quality requirements, this printing farm will allow the production of more than 23 different sizes of prostheses adapted to the morphology of each patient.
Thank you to Stanislas Clicquot, Managing Director of HAVA3D and his team for making this video.
We are proud to work with companies such as Makershop and to use Ultimaker systems to design and produce an innovative 100% made in Europe solution for breast cancer patients.